Construction on a new multi-purpose facility kicked off Friday at Palmyra, Berbice with a GY$3.7 billion (approximately US$17.7 million) contribution from the Greater Guyana Initiative (GGI), funded by the Stabroek Block partners.
The facility is being built by Caribbean Green Building Inc., with support from Owen Steel. Andres Botero Torro, Owen Steel's LATAM Director said the facility will be built to International Cricket Council (ICC) standards suitable for hosting of cricket games. The stadium will have capacity to host 10,000 persons, with VIP, press and general public areas, and provisions for disability access. But the facility is way more than a cricket ground. Torro said the facility is being built so the grounds can facilitate multiple sporting events and concerts.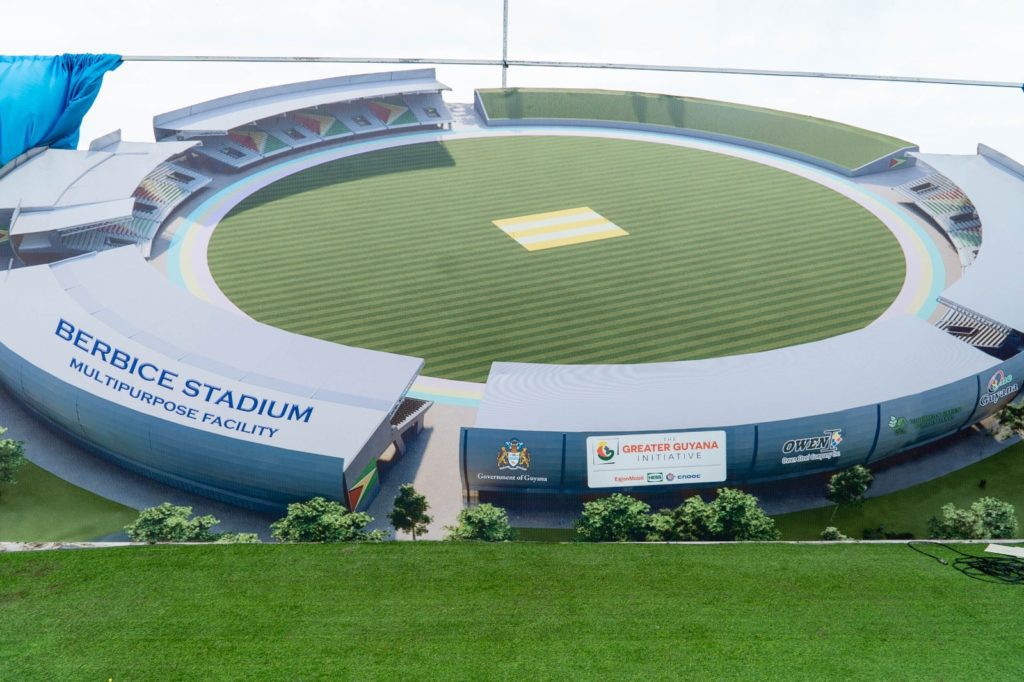 ExxonMobil Guyana President, Alistair Routledge said the country's most important and valuable asset is its people, and that while Exxon values tremendously the work it is doing to develop the offshore petroleum resources, it also values its responsibility to contribute to the wider development of the nation. He said it is with this thought in mind that GGI was conceived; with the multi-purpose facility being a good opportunity to amplify support for youth and community development.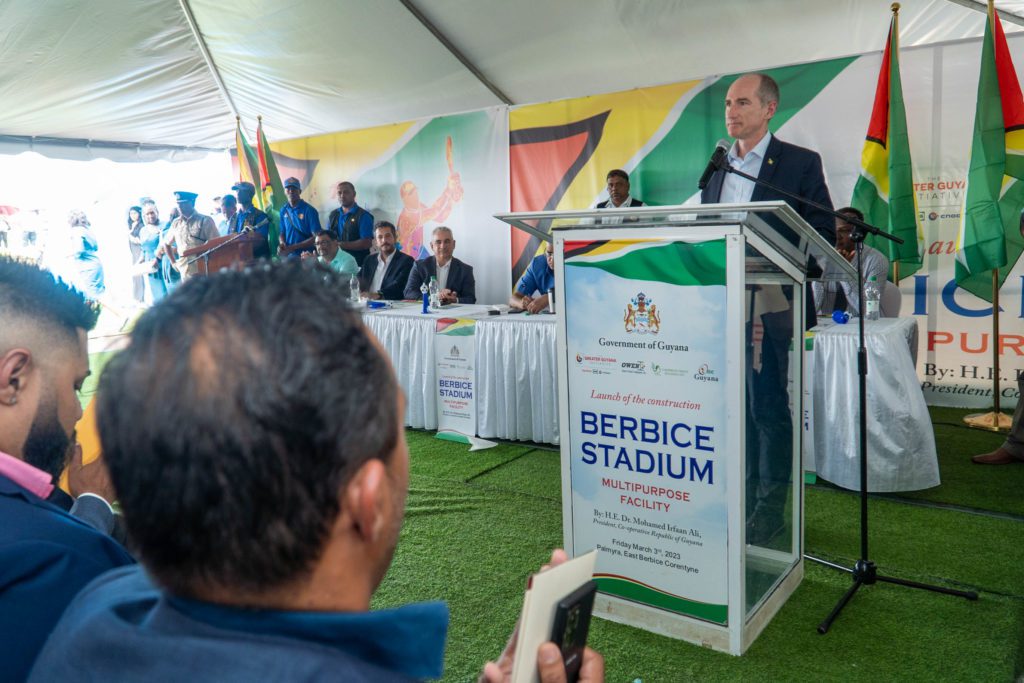 The official also made notable mention of the training facility that will be built at Port Mourant, also in the county of Berbice, to train Guyanese nationals to take up technical roles in the oil and gas sector.
"We aim to empower communities whether through sports or capacity building programs that offer long term benefits. We are proud of the relationship that we already have, and we look forward to building on that and helping to build a stronger Guyana," Routledge said.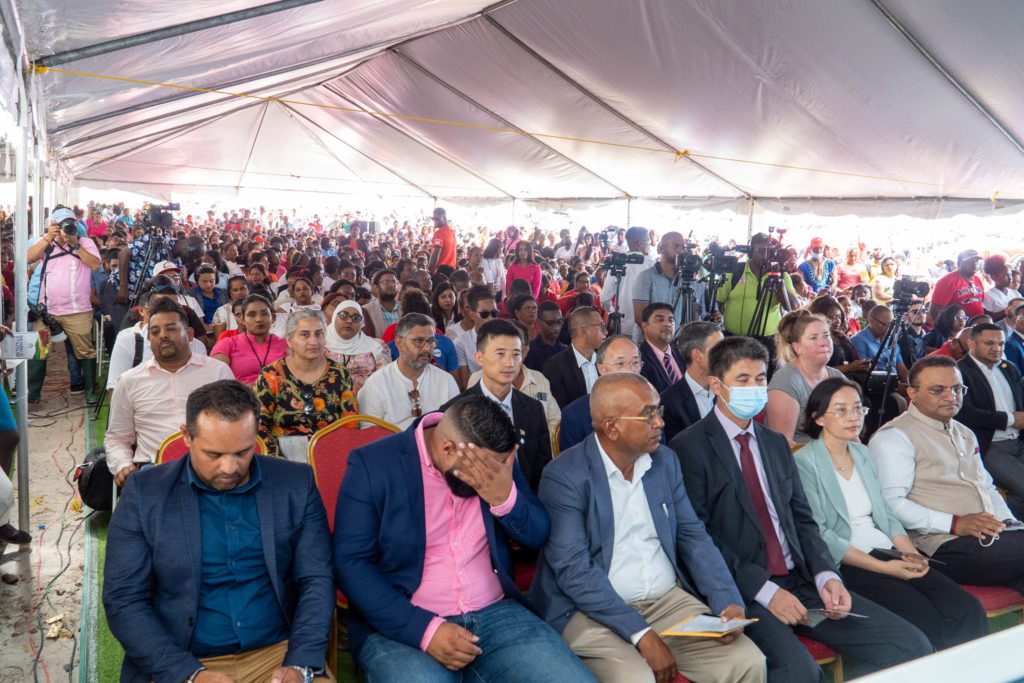 The start of construction on the multi-purpose facility was welcomed tremendously by cheerful residents of Region Six, Guyana. The ceremony was also attended by Guyana President Dr. Mohamed Irfaan Ali, as well as several ministers of government and members of parliament. He cautioned the contractor that there is no excuse not to deliver the project on time, and said that when it is complete, he expects it to be just as successful a venture as Guyana's first stadium at Providence, near the capital.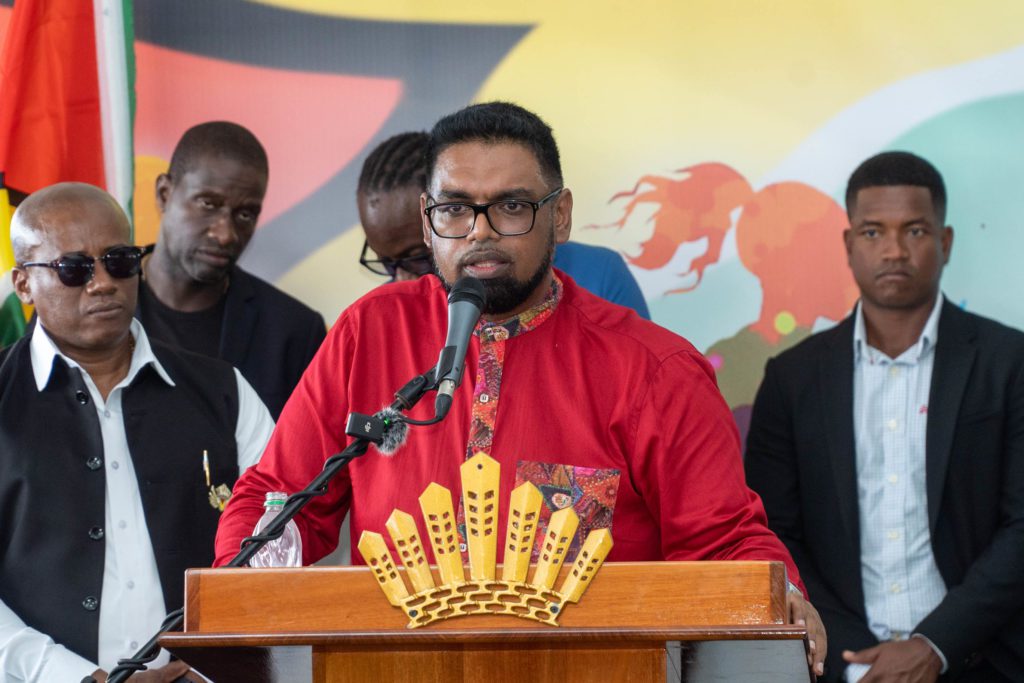 This facility and other infrastructural projects being undertaken in the Berbice county are expected to inject a powerful surge in its economy.
Regional Chairman, David Armogan, said early in the ceremony that the excitement of Berbicians is at a new high, due to the impacts Guyana's rapid growth is having on the life of the county.
Oil and gas operations are expected to impact Berbice directly as well. CGX Energy and Frontera are exploring the Corentyne Block. To support its operations, CGX (the block's operator) is building a deepwater port. The port will also make Berbice a strategic post from which exports from Berbice and northeastern Brazil can travel to foreign markets.
President Ali commended the Stabroek Block partners – ExxonMobil, Hess and CNOOC – for their support. GGI was launched in 2021 – a GY$20 billion (US$100 million) commitment to programs aimed at expanding capacity building and sustainable development in Guyana.