The Centre for Local Business Development (CLBD) will host a Health, Safety, Security and Environment (HSSE) webinar on the evolution of Guyana's safety culture this week. The discussion will focus on the evolution of safety standards in Guyana and the trajectory going forward, particularly as it relates to the emerging oil and gas sector.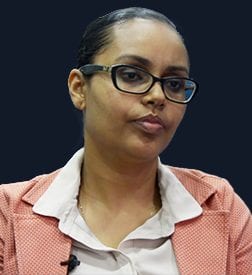 Natasha Gaskin-Peters, CLDB's Deputy Director, told OilNOW the overarching principles of the oil and gas industry surrounding HSSE are: "no one gets hurt" and "everyone goes home."
She pointed out that prevention and preparedness to minimize risk form the bedrock of a highly evolved HSSE culture.
"With Guyana now having an oil and gas sector, the Centre has played a pivotal role in addressing existing gaps to ensure that HSSE is interwoven into the business culture," Dr. Gaskin-Peters said. "These include our HSSE seminars which have been attended by over 1000 persons and our HSSE Management System Programme which has 198 companies working towards building their HSSE Management systems from documentation to implementation."
She said this tailored approach provides companies with the opportunity to receive personalized HSSE guidance.
"This Webinar looks at Guyana's journey in the area of HSSE, how local companies have been working to close existing gaps in HSSE and what gaps still needs to be addressed," Dr. Gaskin-Peters pointed out.
At present, more than 2,400 local suppliers are registered on the Centre's Supplier Portal and over 3,500 individuals have taken part in its courses and seminars from more than 1,000 local businesses.
The HSSE Webinar will be held on Tuesday, August 11 at 10:00hrs.