Major stakeholders leading the development of the oil and gas sector in Guyana are gearing up to host the second in-person Guyana Supplier Forum.
ExxonMobil Guyana and the Centre for Local Business Development are at the helm of the organisation of the event, which will be held at the Leonora Stadium (National Track and Field Facility), West Coast Demerara, on November 8 and 9. This forum will focus on both offshore oil and gas as well as the Gas-to-Energy Project slated for Region 3.
This time around, it is expected to be the largest as COVID-19 restrictions forced the event to be held virtually in 2021.
Now it's back, and bigger.
The Guyana Supplier Forum provides the perfect platform for local suppliers to receive up-to-date information on the procurement process, key contacts, and upcoming tenders for 2022 and beyond, directly from Exxon and its Prime Contractors.
Those include SBM Offshore, Halliburton, Saipem, TechnipFMC, Baker Hughes, Schlumberger, the Guyana Shore Base Inc., among others. Those companies play a key role in support of Guyana's oil and gas activities in the Stabroek Block, where over 30 discoveries have been made since 2015.
Both days of the event will feature presentations from Exxon's Prime Contractors. These companies will also be participating in an exhibition that will be running simultaneously with the presentations. The public is invited to the exhibition on Day 2, which commences at 10:00 hrs.
Commenting on the event, Director of the Centre, Dr. Natasha Gaskin-Peters, said, "We are extremely excited to bring this forum back to its original in-person setting and to Region 3."
She said the event gives local businesses an opportunity to know what is coming ahead and plan for those projects.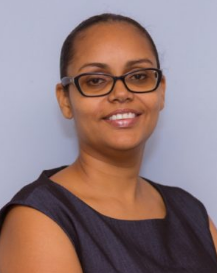 "Given the nature of the area and the focus of the forum, we have also invited the Local Content Secretariat, the Ministry of Labour and four recruitment agencies to take part as we know many new businesses will want to learn and be able to partake in upcoming opportunities, and many individuals in the region are excited about the future jobs to come," Dr. Gaskin-Peters added.
In addition to Exxon's Prime Contractors, the exhibition will feature other key stakeholders and companies.  Altogether, over 20 exhibitors will be on display, including companies tasked with recruiting Guyanese for jobs in the oil and gas sector. Representatives from Guyana's Local Content Secretariat – the agency responsible for overseeing and implementing the Local Content Act – will also be present.
The first such event – the Liza Phase One Supplier Development Forum – was held back in December 2018 at the Guyana Marriott Hotel.
More information can be found at www.guyanasupplierforum.com