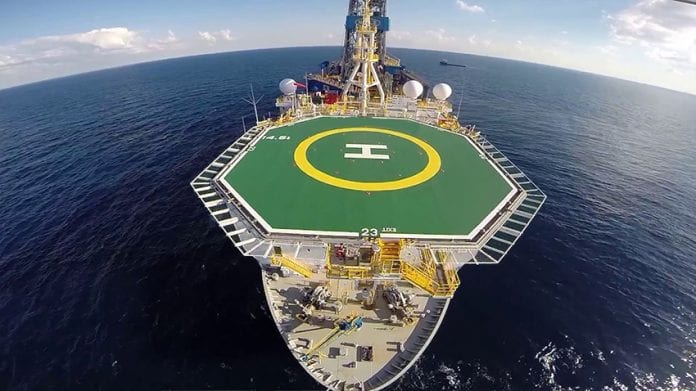 Hess Corporation, a 30 percent stakeholder in the prolific Stabroek Block offshore Guyana, believes more mega oil deposits are still to be found in the 6.6 million-acre block.
"Gross discovered recoverable resources on the block are estimated to be more than 5.5 billion barrels of oil equivalent with multi-billion barrels of future exploration potential remaining," CEO John Hess told investors on an earnings call on Thursday.
He said the Stabroek Block contains a massive world-class resource that keeps getting bigger and better. "We continue to have exploration success on the block with three new discoveries since the start of 2019 at Tilapia, Haimara and Yellowtail."
Last Thursday, Hess and co-venture partners ExxonMobil (operator – 45%) and CNOOC (25%) announced their 13th discovery on the block at the Yellowtail-1 well located about 6 miles from Tilapia. Yellowtail encountered approximately 292 feet of high-quality oil-bearing sandstone reservoir. "This discovery is the fifth in the greater Turbot area, which is expected to become another major development hub," Hess said on the call.
In February, the co-venture partners announced that the Tilapia-1 well encountered approximately 305 feet of high quality oil bearing sandstone reservoir, which Hess says is "the thickest net pay of any well yet drilled on the block." Tilapia is located approximately 3 miles west of the Longtail-1 well, which is also in the greater Turbot area.
In February, the consortium also announced that the Haimara-1 well located in the southeastern part of the block, encountered approximately 207 feet of high quality gas condensate bearing sandstone reservoir.
First oil for Guyana is expected by 2020 with the Liza Phase 1 development at a peak rate of 120,000 bpd. A total of 5 developments could be underway by 2025, producing well in excess of 750,000 bpd making the South American country a significant new producer in the region.