Since its opening in 2018, Edison Chouest Offshore's local affiliate – G-Boats – has accumulated a total of 18 vessels operating offshore Guyana in support of ExxonMobil's Stabroek Block exploration and production activities.
Those 18 vessels have a total of 381 Guyanese – accounting for a little under 76% of its total workforce.
This is according to Edison Chouest's Business Development Officer, Daniel Lafont.
Over 90 local suppliers working with Edison Chouest in South America's new oil and gas hot spot | OilNOW
"At the office, we have one expat who comes from Louisiana and 19 Guyanese working for us in various leadership positions. And we also have 13 Guyanese who have worked themselves up to be first mate, which is a ship's officer [in charge]," he explained.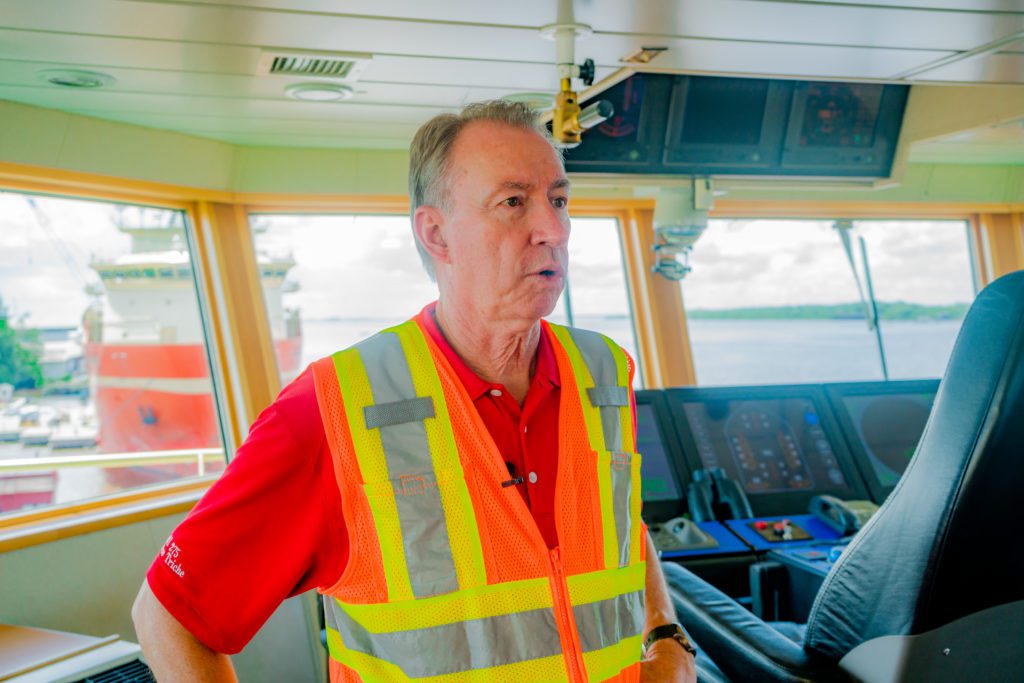 G-Boats is a joint venture between Edison Chouest Offshore and the Guyanese-owned John Fernandes Limited. The two also operate the G-Port facility at Kingstown, Georgetown.
The G-Port is the home for mud plants owned by Haliburton and Baker Hughes – two major companies supporting Exxon's opereations.
La Font noted that G-Port has also supported Repsol's drilling activities in the Kanuku Block, and CGX Energy.