The new year began in Guyana with the first oil lift followed by ExxonMobil's 16th discovery and the addition of more than 2 billion barrels of recoverable oil resource at the 6.6 million acres Stabroek Block.
All this good news come on a wave of success offshore the South American country where ExxonMobil started producing oil at the 120,000 barrels per day Liza Phase 1 Development in December, marking Guyana's entry as an oil producing nation.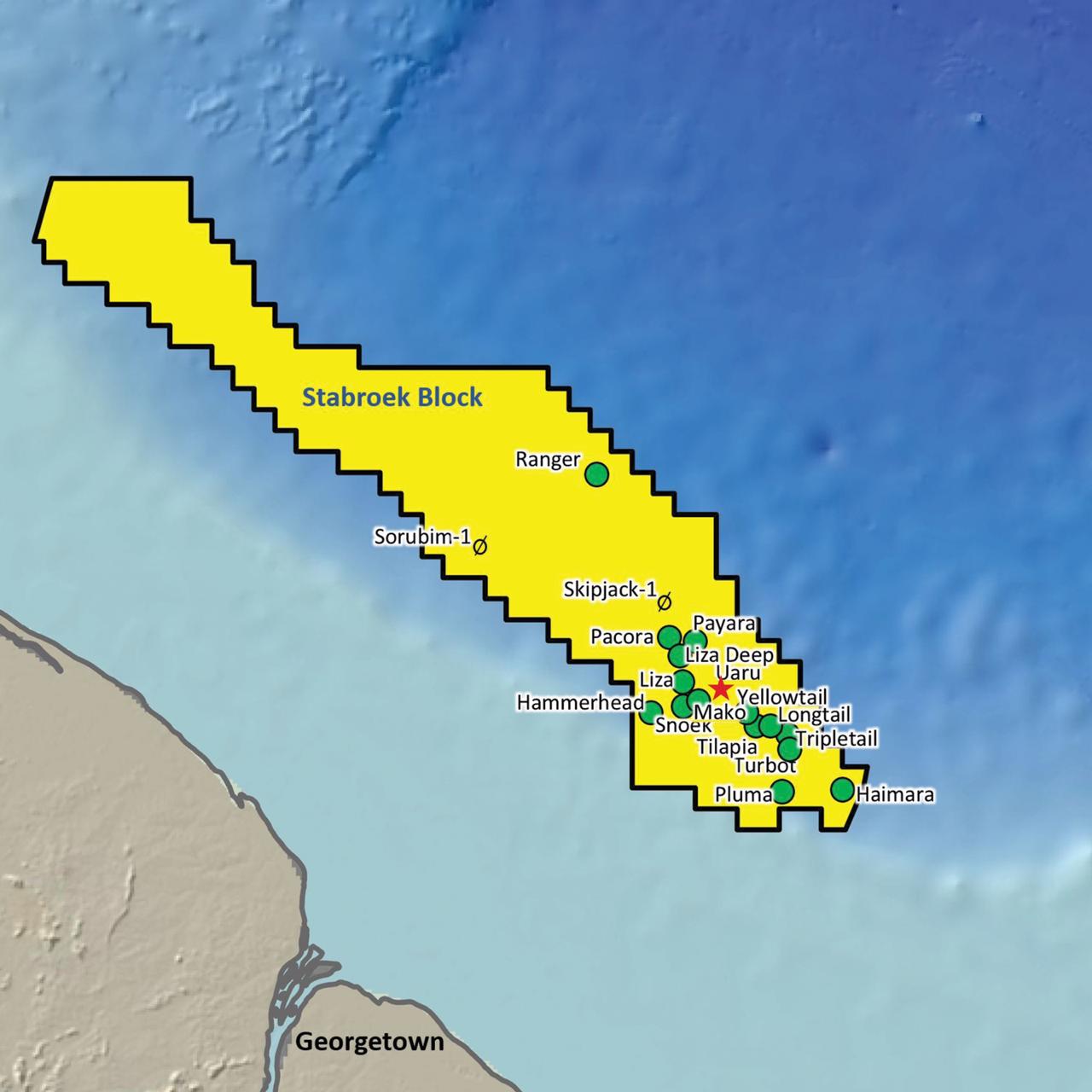 The US oil major has been making an average of 3.2 discoveries per year since May 2015 when it first discovered oil at the giant Liza field. It has so far encountered just two dry holes. This remarkable success rate offshore Guyana, driven by the company's state-of-the-art technology, promises to transform the nation of just over 750,000 people.
"The petroleum sector is already stimulating increased employment and expanded services, and we are expecting a ramping up of these benefits during the Decade of Development (2020-2029) which is aimed at ensuring that the country's petroleum resources are utilised to improve citizens' quality of life and retaining greater value from the sector for Guyana and Guyanese," Dr. Mark Bynoe, Director of Guyana's Department of Energy, said on Monday.
The latest discovery at Stabroek Block – Uaru – encountered approximately 94 feet (29 metres) of high-quality oil-bearing sandstone reservoir. The well, drilled in 6,342 feet (1,933 metres) of water, is located approximately 10 miles (16 kilometres) northeast of the Liza field.
"With recent high-quality finds at Tripletail and Mako contributing to our recoverable resources, our investments will continue to provide benefits for the people of Guyana," said Mike Cousins, senior vice president of exploration and new ventures at ExxonMobil.
Industry analyst Wood Mackenzie says these unprecedented investments in oil that Guyana is experiencing will see the country adding significantly to South America's production, which together with Brazil, will push output to more than 2.5 million b/d by 2025.