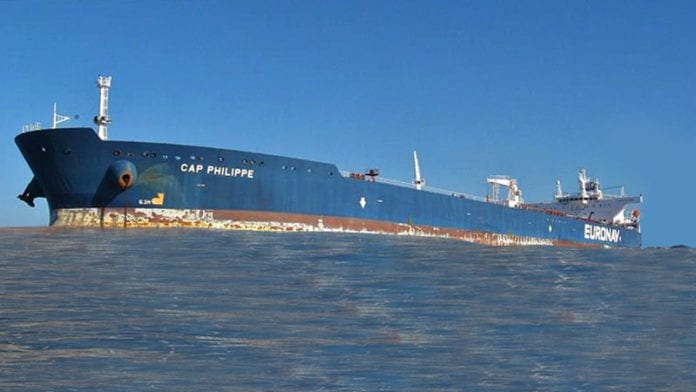 Oil production at the Stabroek Block offshore Guyana will see the South American country cashing in on 5 million barrels of oil in 2020 plus 2 percent royalty on all crude produced at the Liza Phase 1 Development.
"I am happy to say that Guyana is entitled to approximately five million barrels of oil in 2020 alone, plus the two per cent royalty, plus withholding taxes, plus the direct and indirect benefits through employment creation and other revenue-generated income. So, this is not a contract that we should take lightly, it is not an occasion that we should take lightly," Dr. Mark Bynoe, Director of the Department of Energy (DE) said on Tuesday.
After the first cargo was loaded on Suezmax YANNIS P. in late January, IHS Markit Commodities at Sea identified a second shipment in early February coming from the new oil producer via Suezmax EAGLE SAN ANTONIO.
The government is now exporting its first cargo of 1 million barrels on the oil tanker CAP PHILIPPE following the two earlier shipments chartered by ExxonMobil.
The government's first three cargoes from the block have already been sold to Shell Western Supply and Trading. The DE has also indicated that it will be launching a Request for Proposal (RFP) shortly to recruit a marketing firm, on a term basis, to assist in selling Guyana's future crude entitlements.
"The sale of the first three cargoes has been concluded on a Dated Brent price basis, which reflects the tradable, spot market value of crude oil," the DE said on Tuesday.
S&P Global quotes a market source as saying the cargoes to Shell are being traded around minus $1.50/b and minus $2.00/b versus Dated Brent on an FOB basis. Dated Brent refers to physical cargoes of crude oil that have been assigned specific delivery dates.
Reuters reported on Wednesday that Brent crude (LCOc1) was up by 51 cents, or 0.9%, at $58.26 a barrel by 0732 GMT.
The newly produced Liza crude has a quality of 32.1° API gravity and 0.51% sulfur, according to ExxonMobil's assay library. This light to medium sweet crude is expected to attract the interest of refineries in the US Gulf Coast (USGC), Europe and China.
IHS Markit said as freight rates increase, West African crudes with an API gravity range of 28-36° have decreased in the US by 60% since 2016.
"A continued decrease could occur as USGC refineries look towards Guyana's crude as a closer alternative," IHS Markit pointed out.