ExxonMobil Guyana's Center for Local Business Development (CLBD) is in the process of developing an online application to provide an ease of access for Guyanese businesses operating in the Oil and Gas (O&G) sector.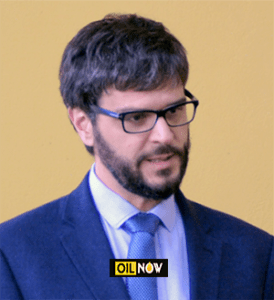 This was revealed by CLBD Project Director, Patrick Henry, who says the app is being developed in collaboration with local ICT firm The BrainStreet Group. Speaking to OilNOW at his South Road, Georgetown, Guyana office on Wednesday, Mr. Henry stated, "We're in the process, with our Guyanese partner BrainStreet, of developing an app for the Supplier Registration Portal. So, not only are you getting information via email…you're basically getting it in the palm of your hand."
The BrainStreet Group is a Guyanese ICT services firm that has been operational since 1994 and offers a complete range of management information and business system consulting services for both government and private sector agencies. BrainStreet built the Supplier Registration Portal for CLBD and has since gone on to build similar platforms for use in other countries.
Mr. Henry said CLBD's Supplier Registration Portal provides businesses with information on the sector, such as upcoming opportunities and available training courses.  He added that some 2000 companies are registered with the Center, of which over 1000 are Guyanese. "So we've had a very enthusiastic registration process that allows companies to get information," he stated, adding that the app is being developed at the behest of the Guyanese businesses.
"We decided to develop that app based on feedback we were getting from Guyanese businesses saying 'this is how we operate so please make it more convenient for us'," he disclosed.