Eleven Guyanese have been selected to work offshore on the Stena Carron drillship which is currently conducting exploration work at the Payara 2 well in the Stabroek Block offshore Guyana, for US super-major, ExxonMobil. The candidates selected were recruited by Guyanese oil and gas services company; El Dorado Offshore (EDO), working in partnership with Trinidad and Tobago's Ramps Logistics.
Of the total number selected, an initial 6 will begin making their way offshore over the coming weeks.
According to EDO, the candidates were selected to go through Stena Drilling's recruitment process to fill positions of Radio Room Administrative Operator, Painter and Steward. Stena Drilling's recruitment process allows for top quality candidates who are best suited for each position to be identified. This collaboration between EDO and Stena Drilling will provide all personnel with skills which will benefit them throughout their careers.
Five of the candidates were given the mandatory Offshore Emergency Training as arranged by Stena Drilling, whilst the others will be trained in the coming weeks. The trained candidates are scheduled to board the Stena Carron on July 6, 7 and 19.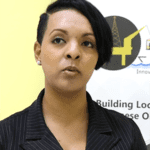 EDO Country Manager, Kerri Gravesande, told OilNOW the company is proud to be facilitating training and development of Guyanese for job opportunities offshore. "This is the first batch of Guyanese nationals to actually board the drillship here in Guyana…the Stena Carron," she said, adding, "We have had guys boarding the Edison Chousest vessel last October. We started off with 8 guys and to date, that number is 20, and we expect that to increase."
Ms. Gravesande said EDO has a database of potential candidates and stands ready to respond to requests from operators to fill vacant positions. "We have done career talks in Georgetown and we have several slated for the other regions over the next few months. That is how we intend to share knowledge and bring in more people, in terms of recruitment," she said.
Describing the hiring of the first batch of Guyanese to work on the Stena Carron as momentous, Ramps Logistics Operations Director, Richard De Nobrega, said this is a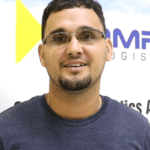 significant accomplishment which both Ramps and EDO are extremely proud of. "It's a very unique opportunity as this is going to be the first batch of Guyanese placed on the offshore installation vessel to assume employment," he said.
Stena Drilling said it is committed to supporting local economic growth, and development around the world, by building an integrated Global workforce. Stena Drilling have developed a local content strategy which is core to its business.
EDO's Services range from Manpower Supply to Expatriate Management, Procurement, and Operational Ground Support for International Energy Companies along with HSSE Management and its associated Services.