Major infrastructure transformation could soon be underway in the South American country of Guyana as the emerging oil and gas industry is set to take off with first oil just months away and a production ramp up to almost 1 million bpd within the next decade.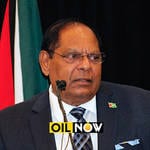 "We are on the cusp of introducing transformative changes in our economy…and we are immersing in the vision of a Guyana where super highways, roads, railways, river crossings; which will create a vital link from our Atlantic Sea coast to the rest of South America," the country's Prime Minister, Moses Nagamootoo, told attendees at the 8th International Road Federation Caribbean Regional Congress. The event is being held on the outskirts of Georgetown and will conclude on May 10.
The arrival of oil and gas is pushing the small South American country to upgrade its infrastructure and pursue long-term plans that will serve to transform ailing roadways and bridges across the landscape.
"This plan includes the construction and rehabilitation of key roadways, bridges, port developments and shore development work," Public Infrastructure Minister, David Patterson, told the gathering.
In view of this, he noted that the Ministry has already crafted a 5 year infrastructural development plan to take into consideration the emerging sector. He noted that under this plan, some 577 kilometers of road will be done, which is expected to increase the economic prospects of the country, in addition to the oil and gas sector. Another 127 kilometers will also be rehabilitated.
The 8th International Road Federation Caribbean Regional Congress is being held under the theme, "Modernizing the region's roads for future generations".