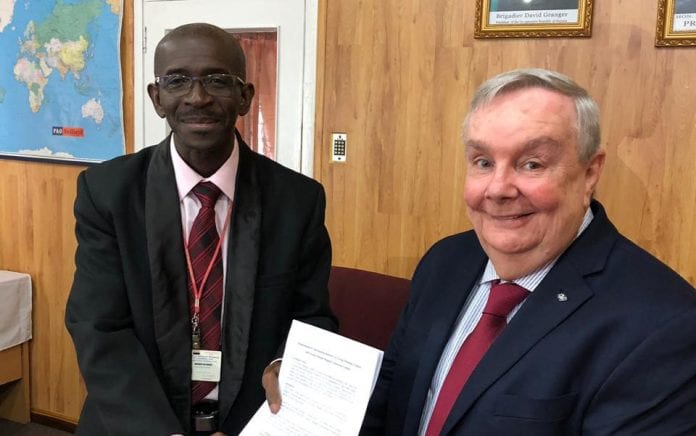 GAC Shipping, Logistics and Marine Services has opened an office in Guyana in response to demand for professional shipping and logistics support following the discovery of large reserves of oil and gas offshore the South American country.
To provide local expertise, GAC has signed a Memorandum of Understanding to work cooperatively and finalise an agreement with Guyana National Shipping Corporation Ltd. (GNSC), a company with more than 40 years of experience in the global and regional maritime industry, led by Managing Director Andrew Astwood.
Bob Bandos, GAC Group Vice President – Americas, said, "The start-up of GAC's operations in Guyana is an important geographic step in expanding our regional footprint and the existing services offered in other GAC locations. Working with GNSC will benefit our local, regional and global clients in this new addition to GAC's global reach."
GAC will focus on recruiting from the local workforce, and will train them through the purpose-built raft of courses provided by its own Corporate Academy to ensure the highest standards of professionalism and expertise.
Oil was first struck off the Guyana coast in 2015. Since then, 12 discoveries have been made in the 6.6 million acres Stabroek Block, with production due to start in 2020. ExxonMobil, the operator in the block, estimates that discovered resources exceed 5.5 billion barrels of oil equivalent.
The country looks set to emerge as a key player in the oil & gas sector, with almost a quarter of the new reserves discovered in 2018 being in Guyana. That could put it at the top of the oil production per person league table by the mid-2020s.
GAC Logistics and Shipping (Guyana) Inc. serves the Group's current and prospective customers in this Atlantic region of South America. With operations established in nearby Trinidad & Tobago, GAC already has the experience and resources readily available to support the oil & gas service requirements in Guyana through the country's main port in Georgetown.
At the helm in Georgetown is GAC veteran, Richard Mallen, who has nearly four decades' experience in shipping, logistics & supply chain sectors and has worked for GAC in seven countries in a variety of project management, procurement, start-up and liner agency roles. Captain Gobind Kukreja, Managing Director of GAC Trinidad & Tobago, will oversee the Guyana operations as both locations will work jointly in fulfilling customer strategies.