Reminiscent of a 2013 maritime incident in which a US-operated vessel was seized by the Venezuelan navy while in Guyana waters searching for oil, British High Commissioner to Guyana, Greg Quinn, says similar aggression by the Bolivarian Republic in the future "will go down extremely badly."
OilNOW asked the High Commissioner during an interview on Monday at his Main Street, Georgetown office, what the UK's reaction would be if Venezuela once again attempted to interfere with oil exploration activities offshore by stopping and detaining vessels operating in Guyana's maritime waters. He said the UK has been very clear about its position on where the land border is and while the maritime border is yet to be delineated, there are certain procedures that show where it would be. "…Certainly all of the exploration which is currently ongoing is well within Guyanese waters. So I think anything which would be an illegal act…within those waters would certainly go down extremely badly," he stated.
The MV Teknik Perdana, chartered by Texas-based Company Anadarko, was conducting seismic work off the Guyana coast on October 10, 2013, when it was approached by a Venezuelan navy vessel and forced to sail to Venezuela's Margarita Island. Five US citizens were among the crew members on board.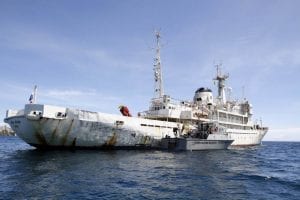 The vast area west of the Essequibo River makes up two-thirds of the territory of Guyana. It has been claimed by Venezuela as its own since the 19th Century, when Guyana was still a British colony. An international arbitral award of October 1899 settled the Venezuelan claim, firmly defining the disputed territory as belonging to Guyana.  The Bolivarian Republic claims that the 1899 award is null and void.
In 2015, Venezuela took a more aggressive stance by declaring ownership of much of Guyana's maritime space after US oil major, ExxonMobil, discovered large quantities of petroleum 120 miles offshore Guyana.
Exxon forged ahead despite Venezuela aggression, multiple risks – Persaud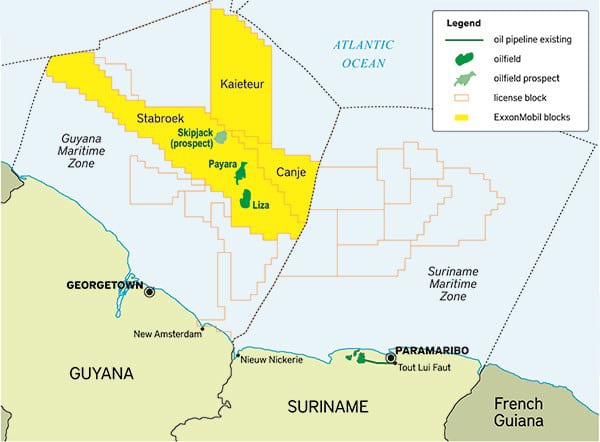 The British High Commissioner said respect among nations for each other's territorial integrity is paramount and in keeping with international law. Violation of this, he said, is routinely rejected by the UK, as was the case of Russia's move to occupy Crimea in 2014.
"It would be impossible for the UK to accept, without comment, an illegal act in another sovereign country," he pointed out.
The matter between Guyana and Venezuela could be heading to the International Court of Justice (ICJ) since the existing UN Good Offices process has not provided a resolution since it began in 1990. This process will come to an end in December and Guyana has expressed a preference for a juridical intervention, as the next step.