TotalEnergies and Shell Corp. have recently made some big oil strikes in Africa and ExxonMobil also has its eyes set on ramping things up on the continent. This is according to its Exploration Chief John Ardill in a recent interview with S&P Global.
He emphasized that Africa had been and would remain a "super-important" region for the company.
"Africa is going to unlock a lot more hydrocarbons in the future and ExxonMobil is absolutely going to be part of that," he said.
World's biggest emerging 'super-basin' holds barrels with some of the lowest carbon intensity
In 2022, Exxon produced 437,100 barrels of crude per day on the continent from its prospects in Nigeria, Angola and Equatorial Guinea, according to S&P data.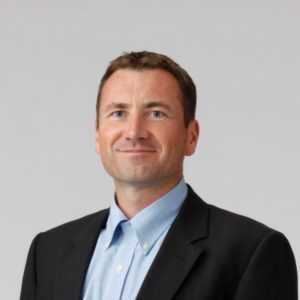 Ardill explained that Angola, Tanzania, Mozambique and even Somalia have massive potential. With Mozambique, the issue of security remains a stumbling block. Exxon and Italy's Eni oversaw the first shipment from the Coral LNG project in November, but the company's onshore project with TotalEnergies in the Rovuma basin has yet to get the investment go-ahead and might not come online until 2030 due to a violent insurgency in the gas-rich Cabo Delgado province.
At 3 billion barrels, TotalEnergies' Venus is sub-Saharan Africa's biggest oil discovery
The same can be said about Somalia, Ardill added. The East African country, according to S&P, could possess almost 30 billion barrels of crude. No commercial discoveries have been made.
Exxon has its eyes on Namibia – an area many have dubbed the new Guyana since they have a play similar to that of the Guyana-Suriname basin. Last year on February 4, Shell made the first light oil discovery, assumed to be Upper Cretaceous sands in Block 2913A at the Graff-1 well.
The second discovery, by TotalEnergies, was made 20 days after Graff-1, at the Venus prospect in Block 2913B. The Venus 1-X well encountered approximately 84 metres of net oil pay in a good quality Lower Cretaceous reservoir.
Eco (Atlantic) & partners seek approval to drill up to five wells offshore South Africa
The discoveries were a long-awaited breakthrough for Namibia, and potentially also for South Africa into which the Orange Basin extends, Westwood pointed out. This is also similar to how discoveries played out in the Guyana-Suriname basin, with Guyana's discoveries creating excitement for Suriname.