Merely 40 days after his appointment as Chief Executive Officer (CEO) of the Brazilian state-owned Petroleo Brasileiro SA (Petrobras), President Jair Bolsonaro has ordered that José Mauro Ferreira Coelho, the man he handpicked, be removed from the post.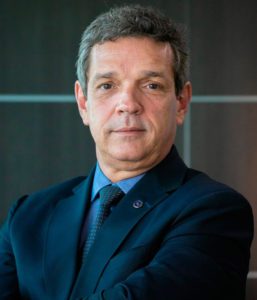 Coelho is expected to be replaced by a current member of Brazil's Ministry of Economy, Caio Mario Paes de Andrade.
Bolsonaro's rash move comes as fuel price inflation rages on in Brazil, with his bid for re-election right around the corner.
Before Coelho, Joaquim Silva e Luna was ousted amid a similar dispute over domestic fuel prices.
Luna had only been the CEO for a little under a year, after being appointed in April 2021 after his own predecessor was forced out for the very same reason.
In a statement, Petrobras outlined that it had received a missive from the Ministry of Mines and Energy, requesting measures to call an Extraordinary General Meeting, with the purpose of promoting the removal and election of a member of the board of directors, and appointing Paes de Andrade, to replace Coelho.
Petrobras to add 14 FPSOs offshore Brazil in next four years
He is expected to be evaluated by the Petrobras' board of directors for the position of CEO.
In addition to Coelho's firing, the other board members who were elected that same period will also be removed.
Coelho's firing was later justified in a statement from the government.
It said, "Brazil is currently experiencing a challenging moment, due to the effects of the extreme volatility of hydrocarbons in international markets."
"Additionally, several geopolitical factors are known to all result in impacts not only on the price of gasoline and diesel, but on all energy components. In this way, to maintain the necessary conditions for the growth of employment and income for Brazilians, it is necessary to strengthen the investment capacity of the private sector as a whole," it continued.
Petrobras makes new oil find in Campos basin
Paes de Andrade reportedly holds a degree in Social Communication from Paulista University, a post-graduate degree in Business Administration and Management from Harvard University, and a Master's degree in Business Administration from Duke University.
He currently serves as the Special Secretary for Debureaucratisation, Management and Digital Government of the Ministry of Economy.